Welcome

to | 

inkblotwebsite

| 


CREATIVE  Website

Construction


 I build websites tailored to your personality and spirit    

Effective text and visual messaging conveys your message to your audience 
COMMITMENT
As I only take on one project at a time, I will not be distracted by other website construction projects while I am working with, and for, you. You will have inkblotwebsite's  undivided attention until your website is complete.
inkblotwebsite CAN CREATE A GREAT WEBSITE FOR YOU IF:
You are someone who wants a memorable, individualized website that represents your personality and style.
You are interested in either a one-page website, a few pages or many pages.
You are a budget-minded individual or business interested in competitive pricing. 
You like personalized, undivided, one-on-one attention.
You want the option of ongoing website support and help with updates.
You want to learn some WORDPRESS skills in order to update and make simple [or not so simple] changes to your site yourself. 
Cost per Fold
A FOLD is the area of your webpage that is displayed from the top of your screen to the bottom while the page is stationary and no scrolling is taking place. 
For example: the page you are looking at right now | inkblotwebsite.com | is 7 folds long.
An approximate estimate for a website like this would be $100. per Fold  ×  7 = $700.
Cost per Project
 Example |approximate estimate| Pricing
1. For a website constructed similar to a Single Page site like:
www.lesliewagner.ca
or
2. To create and set-up a BLOG only site:
The price range is  $250. - 400.
---
 3. For a website constructed similar to Single Page sites like :
www.wellbeingtherapies.ca  |  www.graigmoriarty.ca   |   www.inkblotwebsite.com   |   www.clinicalhypnotherapy.ca  or  www.toronto-psychotherapy.org 
The price range is  $450. - 750.
---
4. For a website constructed similar to Multiple Page sites like:
www.graigmoriarty.com  or  www.marienickle.com
The price range is  $800. - 1,500.
More Specific Pricing 
Every client's specific needs and preferences vary. Different creative options and requests will require different amounts of research and time commitment. The cost of the 'Bells & Whistles' varies. For example: This website, and all websites linked to this page, were created using Free WORDPRESS Themes. The cost of a Premium Theme would be added to the website construction pricing.
A more exact price can be determined by discussing your specific requirements and preferences.
Contact me with questions and for more info. I would be pleased at the opportunity of working with you on your new website. 
Best,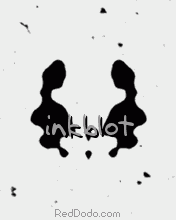 416 966 5100
gm@graigmoriarty.com